The Australian Speleological Federation Inc. maintains an extensive collection of caving and caving related literature, as well as being the repository for the Federation's Archives. The collection includes books, journals and magazines, club journals and publications, maps, posters, artwork, postcards, photographs and memorabilia. The Library also curates a museum which holds objects of historical interest to caving and speleology.



The physical contents of the ASF Library and much of the museum collection are held at North Wyong NSW. Access to the Library is available to all ASF club members on request to the Librarian or a member of the ASF Executive. The resources of the Library exist to be used and everything except archive, reference and rare material is available for loan. Due to the ASF having member clubs all over Australia, an effort is being made to provide as much electronic access to the Library holdings as possible, and the Library would like to thank Rod OBrien from SUSS for donating an enormous amount of digital material to the ASF. Links can be found in catalogue entries where an item is available to view online. Some material will only be available to ASF members and you will need to log in to access this online (though we are still working on the login feature). The current ASF Librarian is Cathi Humphrey-Hood.
The "About" section of this wesbite has more details about accessing material. If you have any questions about the Library, please contact the Librarian at asf.caves.library@gmail.com

Dirk Stoffels from CSS has built a multimedia index to help with finding DVD, video and photograph holdings while cataloguing is taking place:




Latest News

New Abercrombie Book by MSS Released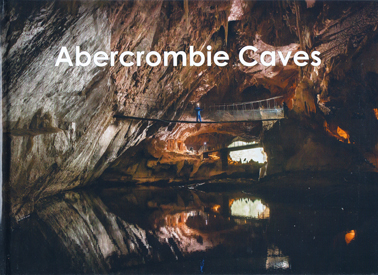 "Over the past 115 years, at least five publications have sought to cover Abercrombie Caves, but none covered all the various facets of the area. To address this shortcoming, Metropolitan Speleological Society (MSS) has put together the definitive book on the caving area that's affectionately known as "Abers". This wonderful book highlights not only the abundance of opportunities for some genuine exploration and adventure, but also its beautiful natural environment, abundant wildlife, and fascinating historic relics."

The ASF Library now has a copy of the book in the library which is available to borrow.

If you would like to have your own copy, it can be purchased from MSS for $45 + postage/handing.



Cleatmore Caves from ISS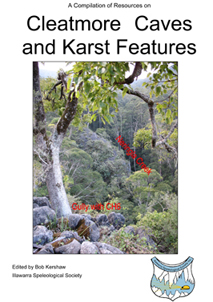 Illawarra Speleological Society has produced an excellent resource on Cleatmore Caves, to be used for speleological research. It was not designed to be a scientific publication as such, but rather to provide information about the caves and karst features, nomenclature and history of exploration. New maps are provided. The publication has been distributed to ASF club librarians for ASF members - if you are not an ASF member and would like to use this comprehensive work for research purposes, please contact the ASF Librarian.



New Publication on Papua New Guinea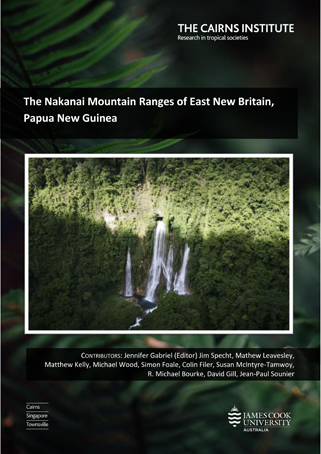 There is a new publication on the Nakanai Range of New Britain, Papua New Guinea, with information on caves, caving expeditions and the karst of the area as well as many other topics (including history, archeology, flora and fauna). It is available for download under a creative commons licence. Many thanks to ASF member Mike Bourke (who is a contributing author) for information about the publication.

The Nakanai Mountain Ranges of East New Britain Papua New Guinea. E: Booklet Version 2 (2022), Gabriel, Jennifer, Specht, Jim, Kelly, Mathew, Wood, Michael, Foale, Simon, McIntyre-Tamwoy, Susan, Leavesley, Mathew, Bourke, Michael, Gill, David, Sounier, Jean-Paul, Guillot, Florence, Bence, Phil, Crayn, Darren, and Venter, Fanie, The Cairns Institute, James Cook University, Cairns, QLD, Australia






ANSTO News item (14th July 2022): "Research brings a better understanding of the stability of very old groundwater" is an interesting report about new analysis showing how groundwater differs from surface waters in terms of dissolved organic matter.



Periodical items recently received (digital format unless otherwise marked):

MSS Summer 2023 Newsletter
Spelunca 168 December 2022 (hardcopy)
Spelunca 167 September 2022 (hardcopy)
Proceeds of the University Spelaeological Society Vol.29 No.1 2022 (hardcopy)
BCRA Annual Review for 2021 (hardcopy)
Senckenburg Museum Band 152 Heft 10-12 2022 (hardcopy)
Acta Carsologica 51/1 2022 (hardcopy)
BCRA Cave and Karst Science Vol.49 No.02 August 2022 (hardcopy)
Karstologia 80 - 2nd Semestre 2022 (hardcopy)
JSSS Vol.67 No.02 February 2023
MSS Spring 2022 Newsletter
KSS Trog Vol. 57 no.6 Summer 2022-23
ISS December 2022 Newsletter
CEGSA Issue 265 December 2022
NHVSS Newcaves Chronicles Vol.58 June 2022
Caves Australia 222 December 2022
E-Speleo The Cave Cricket Vol.1 No.3 Dec 2022
KSS Trog Vol. 57 no.5 Sept-Oct 2022
Karstologia 79 1st Semestre 2022 (hardcopy)
Spelunca 166 June 2022 (hardcopy)
Speleogia 85 2022 (hardcopy)
Die Hohle Heft 1-4 2022 (hardcopy)
Senckenberg Museum 152 Heft 7-9 2022 (hardcopy)
Bulletin of the Akiyoshi-Dai Museum of Natural History No.57 March 2022 (hard copy)
MSS Winter 2022 Newsletter
KSS Trog Vol. 57 no.4 Jul-Aug 2022
KSS Trog Vol. 57 no.3 May-June 2022
The Western Caver 61 2021
Caves Australia 221 September 2022 (digital and hardcopy)
E-Speleo The Cave Cricket Vol.1 No.2 Sept 2022
ISS August 2022 Newsletter
JSSS Vol.66 No.08 August 2022
SUSS Bull No.60 August 2022
JSSS Vol.66 No.07 July 2022
SRCC Speleopod No.90 June 2022
NHVSS Newcaves Chronicles Vol.57 January 2022
Cave and Karst Science Vol 49 No 1 April 2022 (hardcopy only)
Northern Caverneers Troglodyte Vol.32 Issue 1 June 2022
NUCC Speleograffiti Vol.27 No.2 May-December 2021